The Facebook Cost Uploader uses Google Spreadsheets and Google Script to extract cost, impressions and clicks data from Facebook Ads Manager and upload it to Google Analytics.
Having Facebook costs data in analytics allows to compare performance of Facebook, Adwords and other campaigns in monetary terms (advertising cost, return on ad spend, return on investment, revenue per click, etc.)*
*Facebook Cost Uploader imports only cost data from Facebook. Uploaders for other cost data can be developed on demand.
Features
Costs can be imported daily to keep all cost analysis reports up to date.
Historical data can be imported (data will be associated with properly only in case utm-marks were used in facebook ads. In case utm-marks were not used in the facebook account all previous costs will be associated with facebook.com / referral)
Imports impressions, clicks and cost data from Facebook to Google Analytics
Imported data can be reported on channel, source, medium, campaign, ad content and keyword level.
Utm-marks in the destination url and tracking options are used to distribute impressions, clicks and costs correctly and to connect the data with further user interactions*.
*If you use different utm-marks for card in your carousel ads impressions, clicks and cost will be distributed evenly among all the cards assigning all the undistributed impressions, clicks and cost to the first card.
Sample reports
Compare the performance of different traffic sources in terms of both interactions and monetary metrics (impressions, clicks, cost, ctr, cpc, rpc and roas):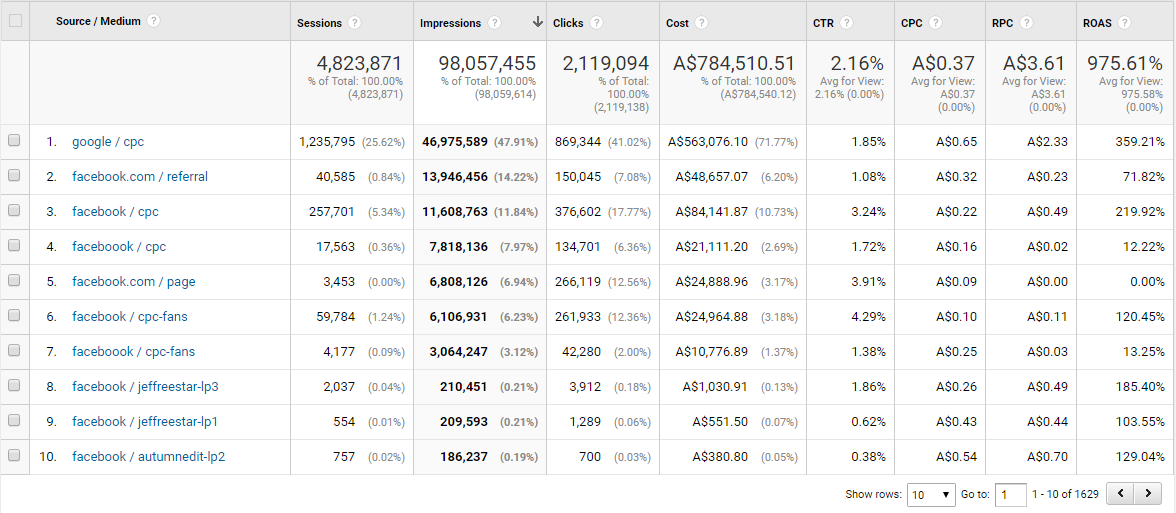 Report on campaign performance in monetary metrics.This report shows impressions, clicks, cost, ctr, cpc, rpc and roas metrics for Adwords and Facebook campaigns:
Report on campaigns performance. This report shows important metrics for Adwords and Facebook campaigns in one table: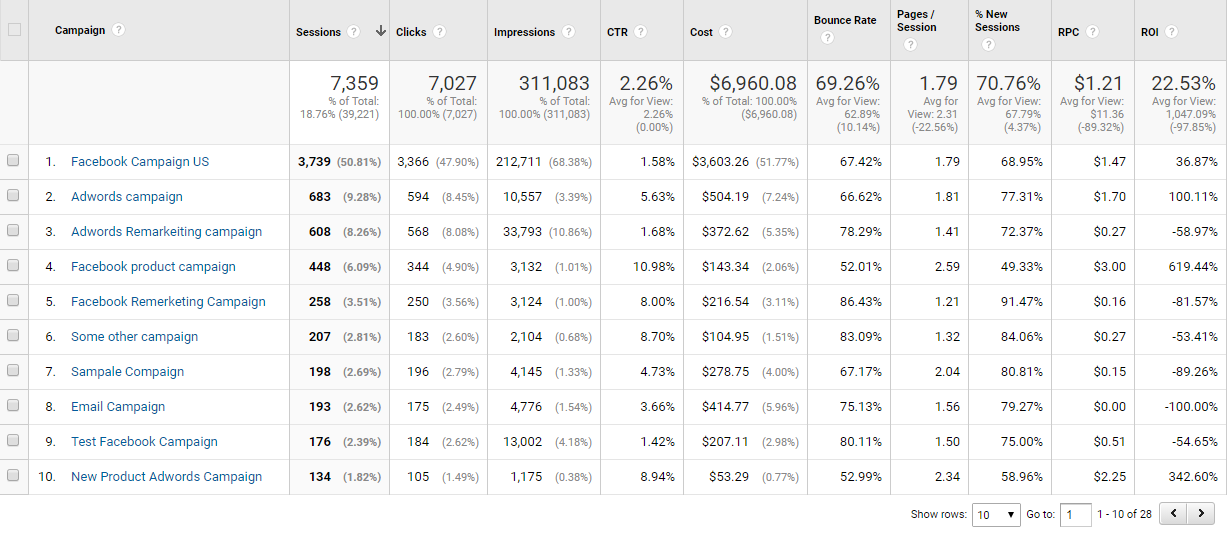 Cost data may be used to report RPC and ROI for different geo locations, device categories, browsers and other breakdowns that Google Analytics has.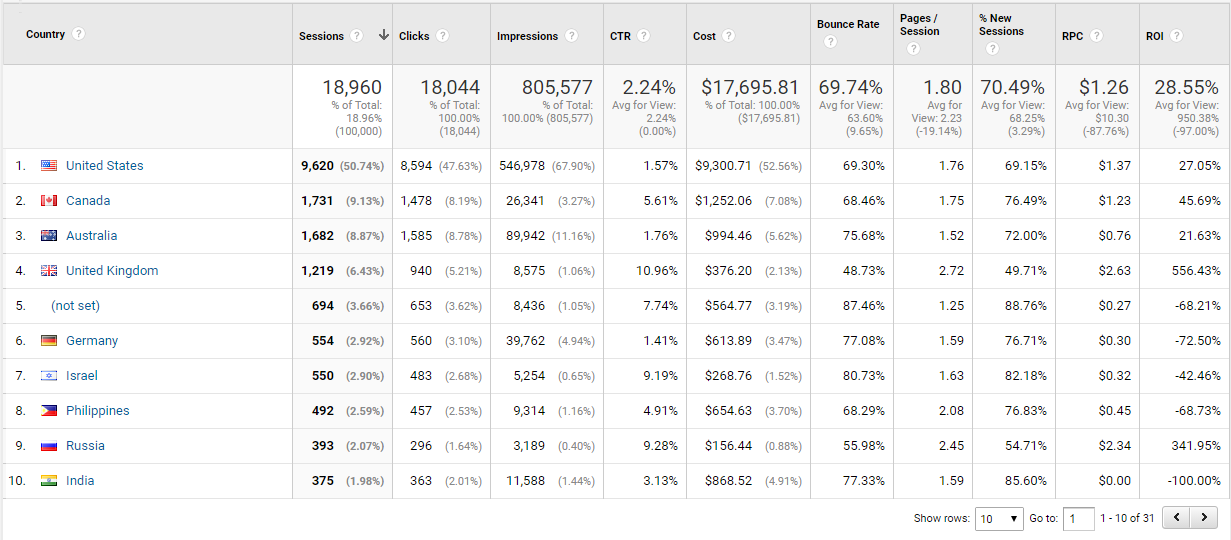 If you need professional help to import your facebook data feel free to contact us.