Form submissions are KPI for many online businesses. Getting detailed data on form interactions will be helpful for such businesses. Advanced form tracking is not a default feature of Google Analytics. It requires customization both on tracking and reporting sides.
Here is a report you can get for any form after advanced form tracking is configured: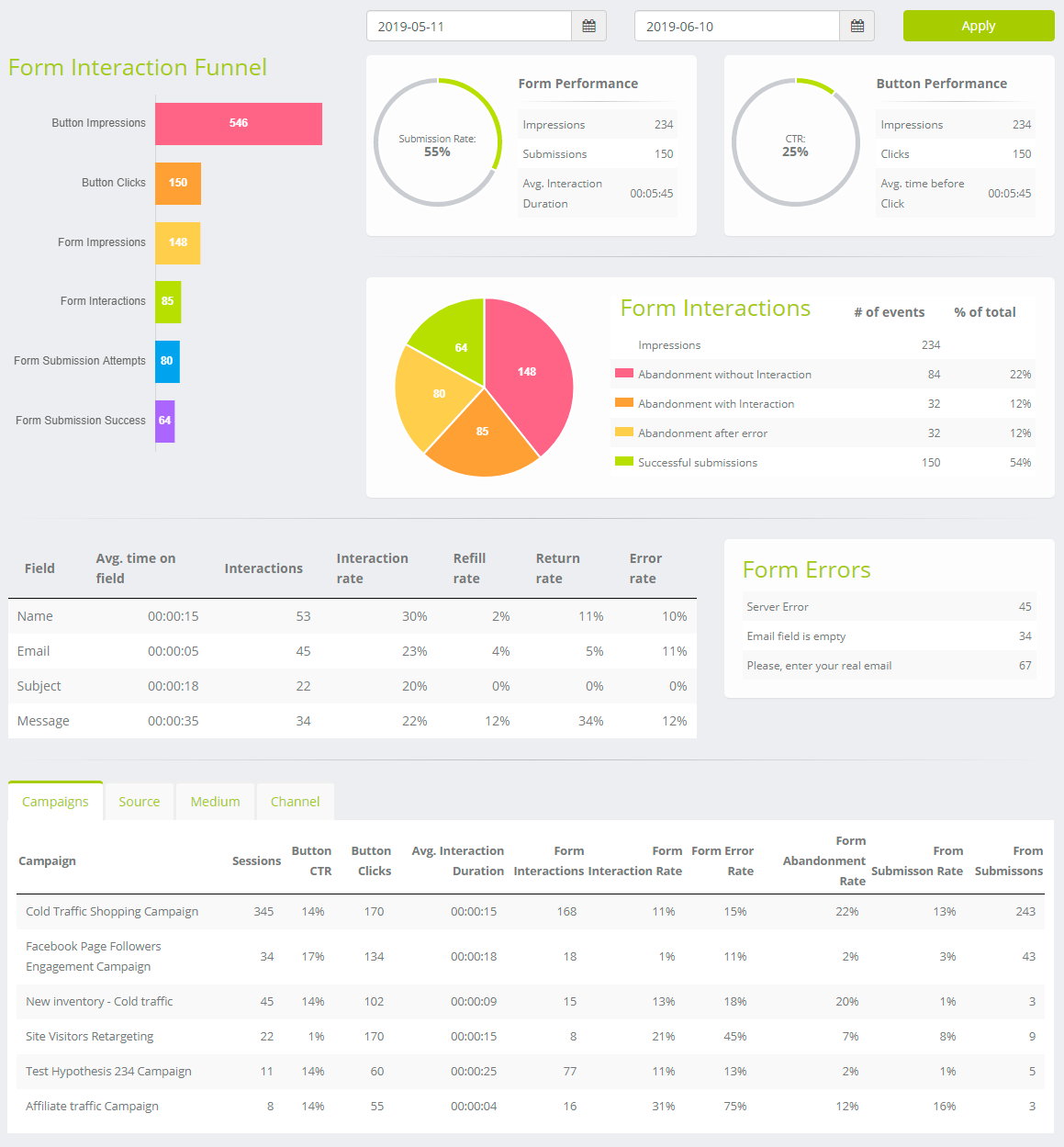 Do you like this report? We can configure your Google Analytics to track all the required data and create a similar report for you. Please, contact us to get started.