Some web-analytics services claim to have an advantage of tracking individual users that Google Analytics cannot do. However, this is not quite true.
Google Analytics tracks individual users, each interaction of individual users and has user-level reports. There are some limitations only regarding the personally identifiable information (PII).
GA prohibits sending personally identifiable information (PII) to Analytics (such as names, social security numbers, email addresses, or any similar data), or data that permanently identifies a particular device (such as a mobile phone's unique device identifier if such an identifier cannot be reset). Here is the official documentation on this https://support.google.com/analytics/answer/2795983?hl=en.
In case you need to associate specific users in GA with their emails, names, phone number or other personal data you should do the following:
Generate a unique identifier for each user on your systems and store it with personal data of each user. Normally some identifier is already available in your client-management platform or CRM.
Send the generated identifier from your system to Google Analytics as UserId while tracking.
While reporting merge Google Analytics data with the data from your systems using the user identifiers. This can be done in a spreadsheet, in Google Data Studio or any other reporting tool that allows merging data from different sources.
This way you can associate each user with their email, name, phone number or any other personal data without violating Google Analytics usage guidelines.
User Explorer Report in Google Analytics
Moreover, Google Analytics has recently introduced a new User Explorer report. This report allows identifying and finding individual users by User Id or Client Id, checking the sequence of hits for individual users and even deleting all the data associated with the specific user .
Here is a screenshot of this report.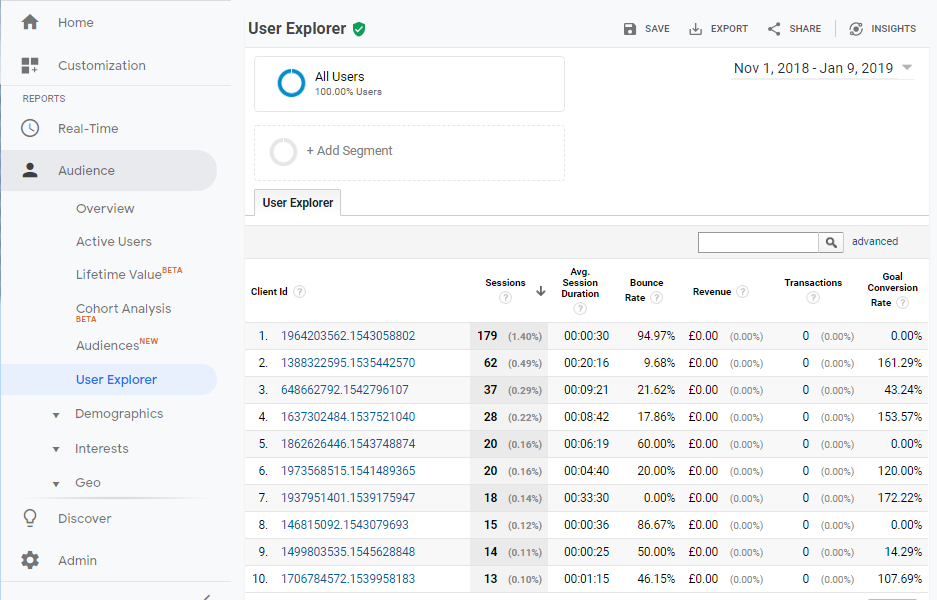 When you click on a user identifier you will see something like this: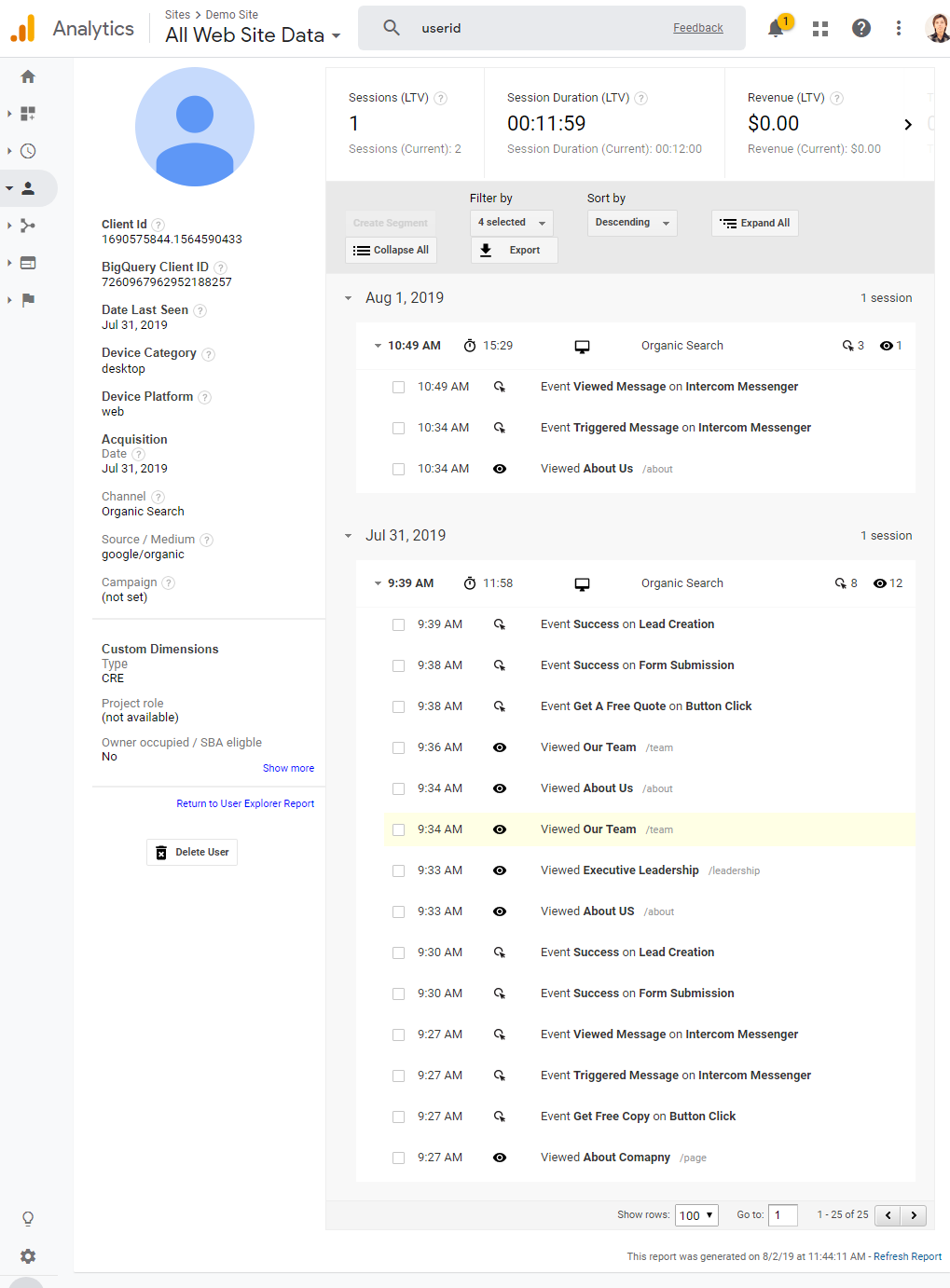 As you can see this report allows going to very tiny detail of individual user behaviour, every pageview and event generated by the user as well as the type of device they used to navigate the site and detailed data about the traffic source. It does not contain any personally identifiable information. But do you really need it to be there?